New Payment Methods Are Now Available at GSI - Introducing Apple Pay and Google Pay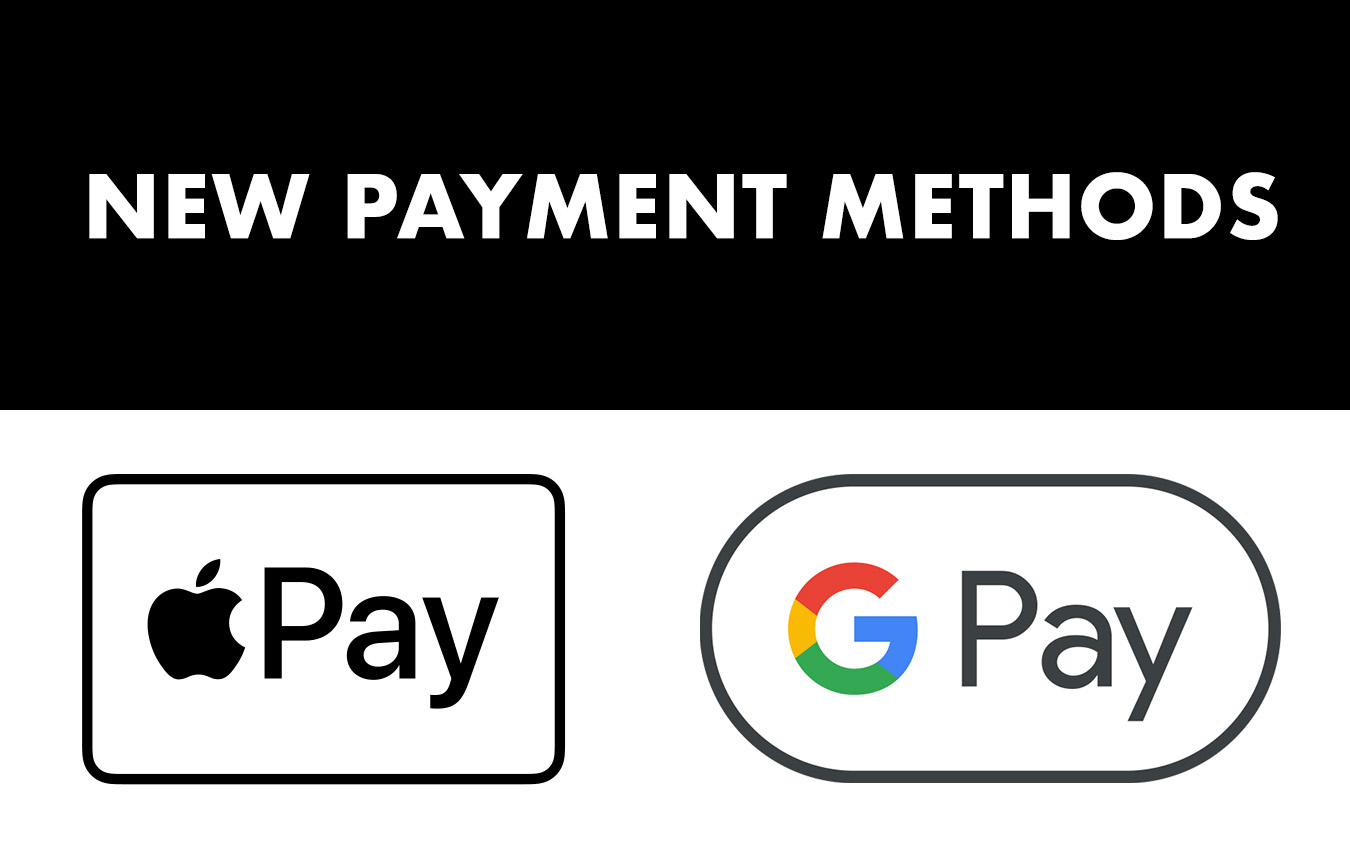 We are introducing new payment methods on our website to make the purchasing experience, faster and easier than ever before. Our website now accepts two very popular digital wallets - Apple Pay and Google Pay. All you have to do is to pick the preferred payment method during the online checkout and our website will guide you through the process. Digital wallets work both on mobile and on desktop computers.
In addition to digital wallets, we also accept nearly all credit and debit cards, Visa, MasterCard, American Express, Discover, and others. You can also use the fast-checkout option with your Amazon account, or use PayPal. GSI also accepts international and domestic bank wire transfers and ACH transfers. In case you have any questions or concerns about the best payment method, please don't hesitate to contact our sales experts.
Prices in Foreign Currencies
If you live outside of the USA, Our website can show and process prices in various currencies (USD, EUR, GBP, and CNY). The dropdown menu to change the currency is available next to the icon of your cart in the top right corner while browsing the GSI store.
Leave a Comment