GFA 2022 RESULTS ANNOUNCED - Elle Davisson and Mateusz Kowalski are among prize-winners!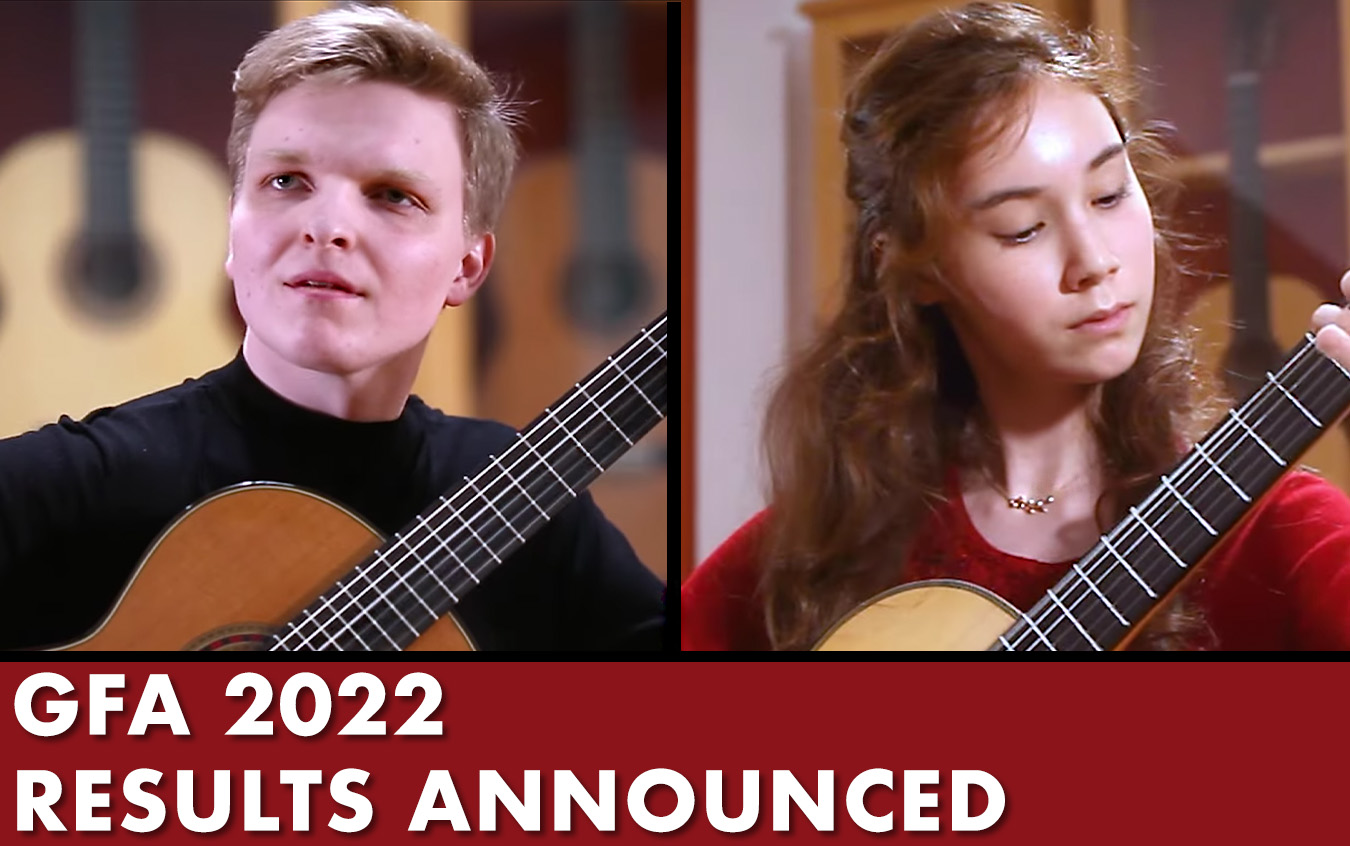 In the past week, we've all been carefully following the finals of the 2022 edition of the Guitar Foundation of America classical guitar competition. As always the level of players was incredibly high. We were very happy to see many familiar faces among performances, including artists who previously recorded videos for our YouTube channel. Two of these artists, Elle Davisson (USA) and Mateusz Kowalski (Poland), have even become the prize-winners of this year's edition of GFA.
Incredibly talented guitarist, Elle Davisson, received the 1st prize in the GFA International Youth Competition Junior Division. Other prizes in this category went to: Emilia Diaz Delgado (2nd prize), Andrei Orasanu (3rd prize), and Tae Kim (4rd prize). We also know the results from the senior division: Reade Park (1st prize), Ethan Boyers (2nd prize), Penelope Shwartz (3rd prize), and Owen Wang (4rd prize).
Mateusz Kowalski from Poland is another talented guitarist whom you might also know from our YouTube channel. He was one of the top prize-winners in the GFA International Concert Artist Competition. He received the 3rd prize. Right ahead of him were Marko Topchii (2nd prize), and Lovro Peretić (1st prize). The 4th prize went to Ami Inoi from Japan.
In case you missed listening to the finals of this year's GFA, you can check out the videos below.
Congratulations to ALL winners! Below you'll find the videos which Elle and Mateusz recorded at GSI in the past.
Leave a Comment