A Former Student of Andres Segovia, Eric Henderson, is Back With New GSI Videos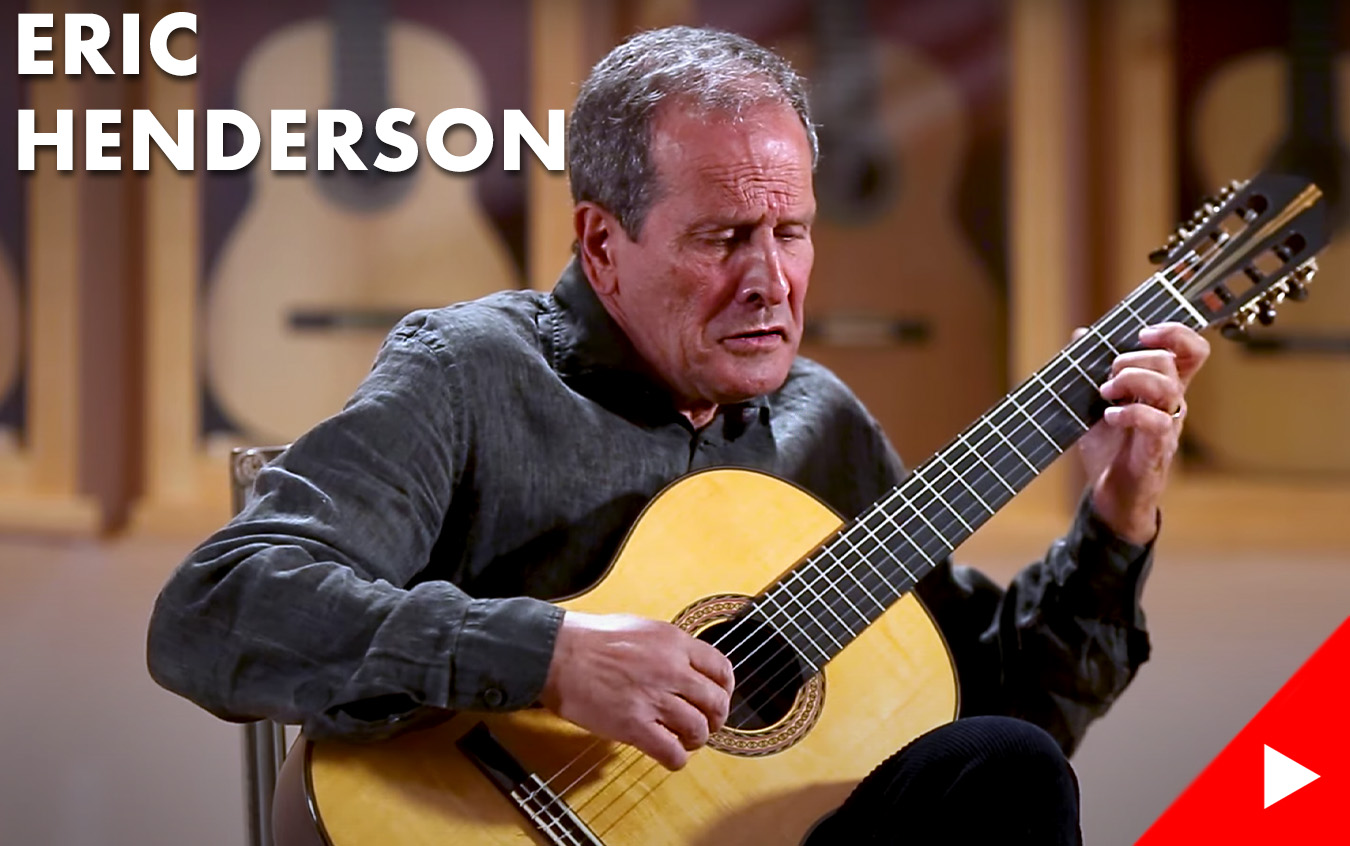 Classical guitarist and composer, Eric Henderson, is back at GSI with new videos! Eric has a unique and very interesting playing style. His performances combine the expressiveness of old-school masters, with various popular music influences. In 1971, at the age of 13, Eric was one of only three people to have received the unique opportunity to fly to Madrid, Spain to study with Andres Segovia. If you'd like to learn more about his career, read our first article from a year ago when Eric visited GSI for the first time.
During this visit, Eric managed to record four new videos. His recording session started with his own arrangement of Jimi Hendrix's song, "Little Wing". This piece has some of the most iconic lead guitar solos. Eric recorded this piece on a 2004 Manuel Velazquez SP/CSAR guitar. It's a lightweight instrument with a sturdy build. It has brilliant, sparkling trebles and steady basses - fans of Julian Bream's sound will immediately identify with this instrument. If you like Eric's arrangement of "Little Wing" you can learn how to play it in his video below.
Next, Eric recorded his arrangement of the Rolling Stones classic, "Lady Jane" by Keith Richards and Mick Jagger. Even though when the song came out in 1966, people thought that the song was inspired by Jane Ormsby-Gore, who was the daughter of a former British ambassador in Washington, Jagger wrote the song after reading the controversial book Lady Chatterley's Lover. For the performance of this piece, Eric picked a 2007 Kevin Aram "Moonbeam" SP/CSAR. This guitar has very lyrical trebles and basses with a nice silky texture. Its sound is warm and loose.
For the final pieces, Eric recorded three of his original compositions: "Autumn", "Winter" and "Arpeggiatura". For the first two of his compositions, Eric chose a 1951 Hermann Hauser I SP/CSAR (ex John DeRose) and a 1952 Hermann Hauser I (ex Sophocles Papas). Both of these late Hauser I guitars are absolutely excellent and very iconic in their appearance and sound. The final piece, "Arpeggiatura" was recorded by Eric on a 2000 Edmund Blochinger SP/CSAR.
Leave a Comment