D'Addario Artist, Otto Tolonen, Records For GSI In Angela Waltner's Workshop in Berlin.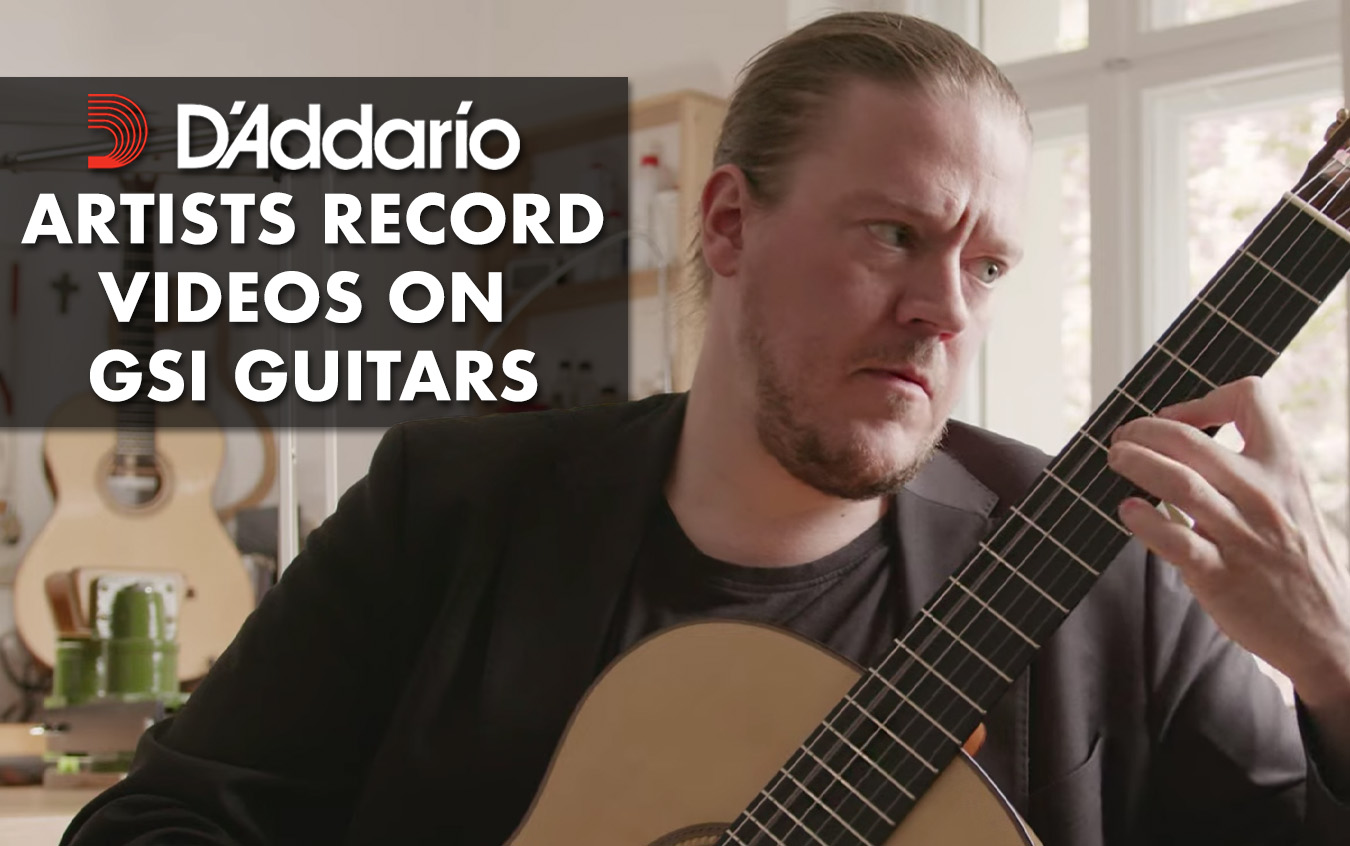 We have for you four new videos produced in collaboration with our friends from D'Addario. GSI has partnered up with D'Addario to produce high-quality video performances of D'Addario Artists playing GSI guitars in various luthier workshops and interesting venues in Europe.
This time, we have for you videos of Finnish guitarist, Otto Tolonen. Otto is a D'Addario artist and a prize-winner of 20 international classical guitar competitions. Currently, Otto teaches guitar at the Norwegian Academy of Music in Oslo and at the Sibelius Academy in Helskinki.
As part of our collaboration with D'Addario, Otto visited the workshop of Angela Waltner in Berlin and recorded three pieces on her newest guitar - 2022 Angela Waltner "Anima" SP/CY. He started with Gustave Samazeuilh's "Sérénade". Then he played his mix of two pieces - Gustavo Santaolalla's "Deportation/Igazu" and "La Frisança" by Vicente Asencio. It's very interesting how these compositions are combined together. Otto finished his recording session with "Etüde No. 10" by Leonard Schulz. Otto plays on D'Addario HGH-3T strings.
In addition to performance videos, we also have for you a short video of Angela Waltner discussing her instrument. If you like this form of videos recorded on-location in collaboration of D'Addario, you might also want to check out our previous videos of Liying Zhu playing on a Dietmar Heubner guitar.
Leave a Comment